Taylor Power Systems Meets All Generator Needs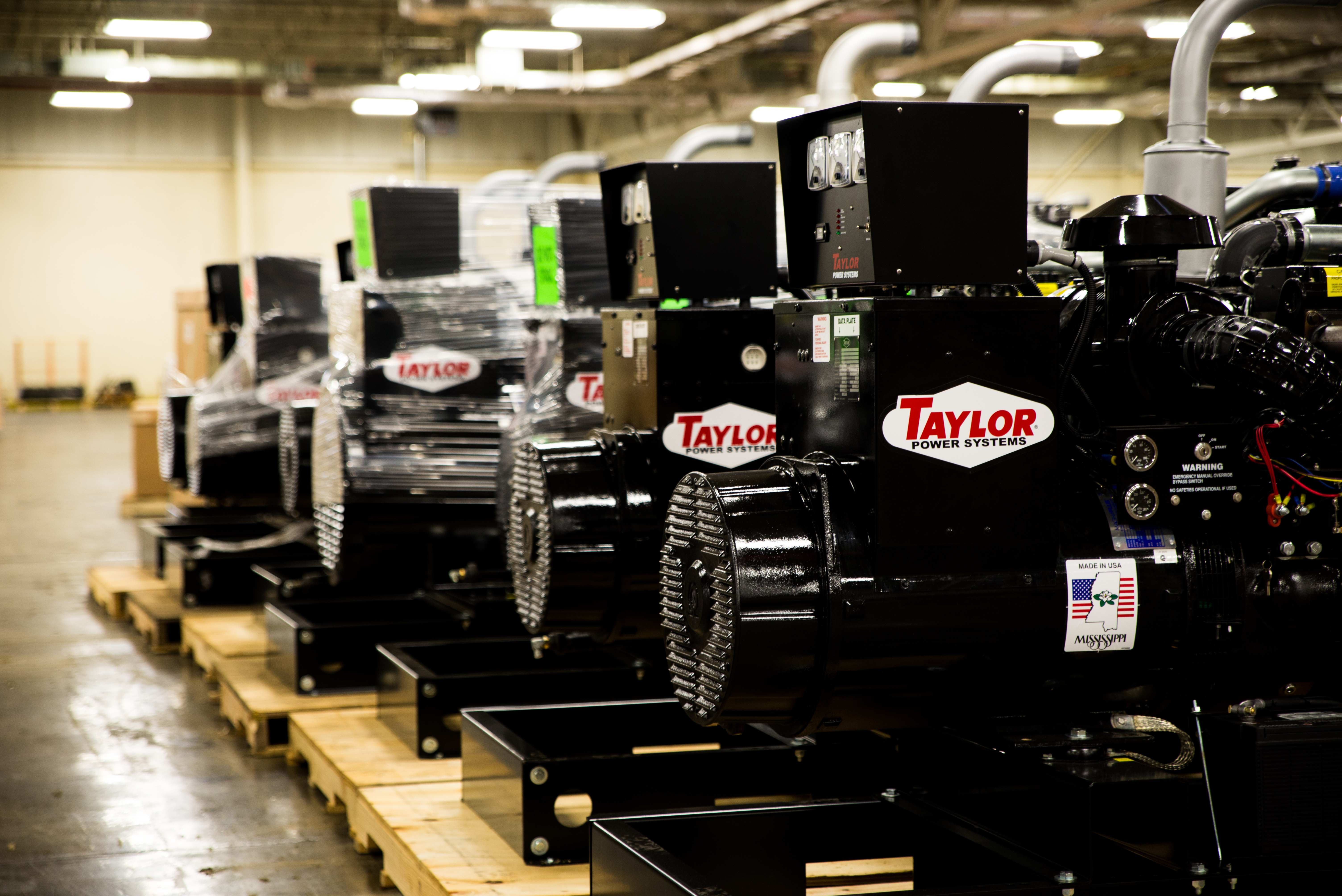 Taylor Power Systems is a part of The Taylor Group of Companies and was established by W. A. Taylor Jr. in 1986 to distribute industrial engines and manufacture generator sets. Today Taylor Power Systems is a premier, made in Mississippi, generator manufacturer and servicer.
Located in Clinton, Mississippi, they design, engineer, manufacture, and service generators for the oil and gas, industrial, commercial, business, health care, telecommunications, municipalities, rental, transportation, agricultural and any standby or prime power needs.
Taylor Power has the technological resources to produce the finest electrical power generating resources for a variety of different needs, including for the agriculture industry.
Just recently, South Mississippi was terrorized by an EF4 tornado as wide as 2.25 miles across, as it carved a 67-mile-long path.  At least 90 poultry houses were damaged or destroyed in these tornadoes. Thanks to Taylor Power Systems poultry houses in these areas are able to have power so that farmers can keep operating.
Taylor Power Systems offers quality service and repair for generators. Their professional service personnel have been trained not only to change and replace normal maintenance items, but to also inspect and repair your generator to help prevent any unexpected problems.
May 4th starts hurricane prep week to prepare for the season that starts in June. Whether you need generators for agricultural purposes, personal use or industrial use, it's always smart to have your standby  generator serviced before you need it.
Taylor Power Systems is your complete generator solution for all brands.
For more information on Taylor Power Systems visit: https://genuinems.com/directory/taylor-power-systems/