Mississippi Agritourism Month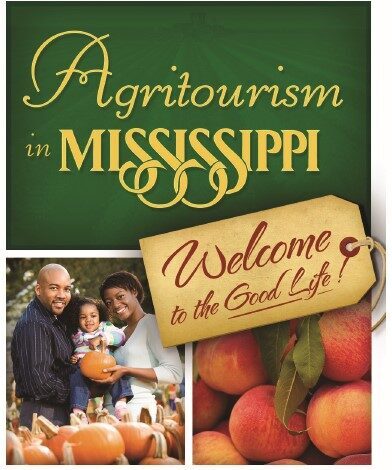 October is designated Agritourism Month in the state of Mississippi to recognize our vital travel and tourism industry, as it relates to agriculture. Every year, an estimated 24 million people travel to and around Mississippi, and agritourism alone generates millions of dollars annually.
"Agriculture is our state's leading industry, and in recent years, we have seen more and more of our farming operations gravitate toward agritourism," said Commissioner of Agriculture and Commerce Andy Gipson. "These unique working farms offer an educational and entertaining outing to all visitors, while generating supplemental income for the owners. Mississippi has a diverse range of agritourism operations across the state and I encourage the public to take advantage of these incredible opportunities in support of our ag community."
Mississippi is home to various u-picks, Christmas tree farms, pumpkin patches, corn mazes, exotic livestock farms and more. Agritourism benefits local and state economies, and teaches generations about the diversity and importance of agriculture in our state. We are fortunate to say that many of the agritourism operations in the state are also Genuine MS® members.
For farmers and landowners, agritourism can promote product diversification; increase visibility; increase demand for products, direct marketing and sales, and value-added production. In efforts to support this incredibly unique industry, the Mississippi Department of Agriculture and Commerce (MDAC) offers limited liability as well as an agritourism signage program for those engaged in agritourism activities.
"Agritourism is a booming industry within our great state," said Donna West, former director of MDAC's Mississippi Agritourism Program. "Mississippi currently boasts of over 100 agritourism operations and we've seen that number grow on a consistent basis. Our program at the Mississippi Department of Agriculture and Commerce is proud to promote the diverse opportunities offered through agritourism and will continue to support this unique industry for years to come."
For more information on MDAC's Mississippi Agritourism Program, visit www.mdac.ms.gov/mississippi-agritourism and download the MS Agritourism mobile app.