MDAC hosts Farmers Market Manager Workshop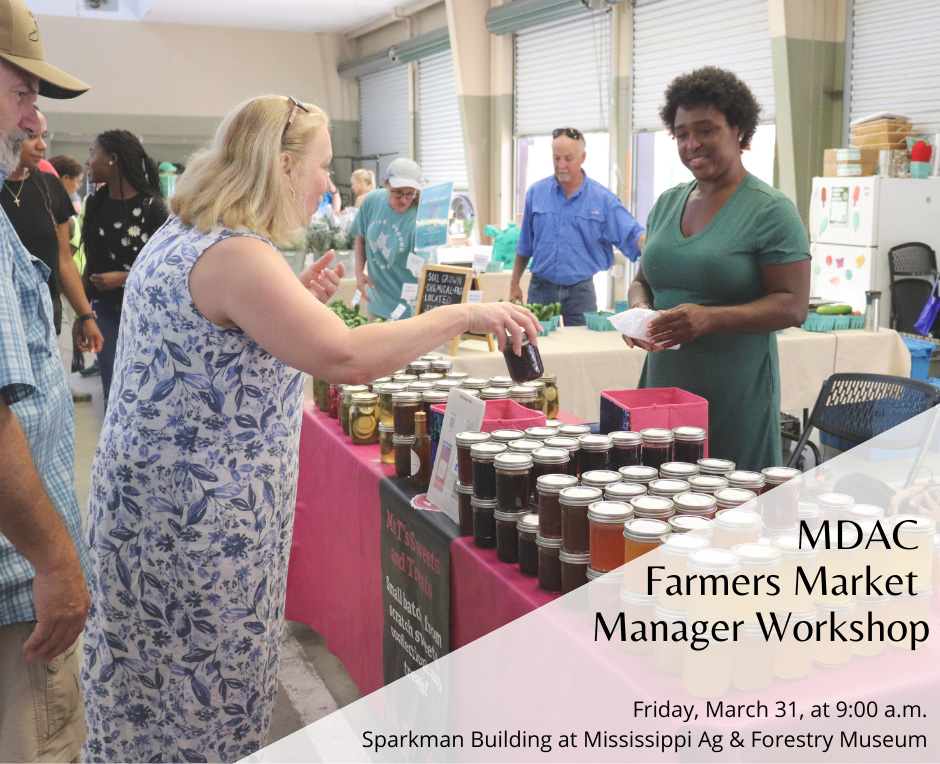 Are you a local farmers market manager or staffer interested in growing and improving your farmers market? The Mississippi Department of Agriculture and Commerce has a great opportunity for you! Make plans to attend their upcoming Farmers Market Manager Workshop on Friday, March 31, at the Mississippi Agriculture & Forestry Museum.
The purpose of this workshop is to provide farmers market leaders support with creating productive and effective marketing opportunities for small farmers and value-added food producers. Market specialists will be discussing the efficiency and sustainability of farmers markets around the south. Participants will hear information on farmers market metrics using the collection and utilization of data to improve their operations, in addition to, learning how to improve community engagements for their farmers markets. Experts will be reviewing cottage foods and sales tax, as well as an overview of programs offered by the Mississippi Department of Agriculture and Commerce.
Learn more and obtain a registration form by visiting the 'Alerts and Announcements' banner at
www.mdac.ms.gov
.
The deadline to register for this event is next Wednesday, March 29.