June is National Dairy Month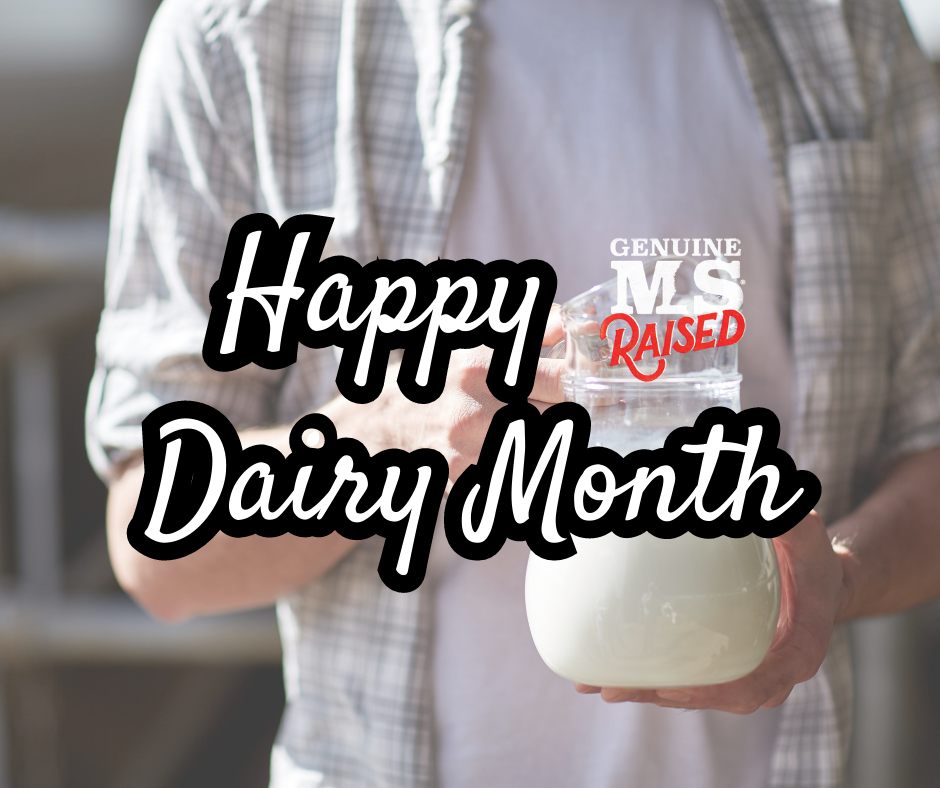 Read Mooore about our Dairy Farmers!
---
 Did you know?
Mississippi is home to around 7,000 dairy cows. On average, these cows produce 4.9 gallons of milk each day!
In 2022, a whopping 10.4 million gallons of milk were produced – a truly impressive feat!
Mississippi is home to 47 dairy farms, with each farm averaging 149 milking cows.
In Mississippi, Marion, Copiah, and Walthall counties led the way in milk production.


---
Genuine MS® is thrilled to have six dairy farm members from the Magnolia State! Multi-generational to brand-new dairy farms, we have them all here in the program.
Beason Family Farm is a beef cattle, commercial hay, small scale dairy operation in Philadelphia, MS, where they process and bottle milk. Their milk is pasteurized with a batch pasteurizer, not homogenized allowing the cream to rise to the top.
High Hill Ranch is a Grade A goat dairy farm in Union, MS. Being only one of two registered Grade A dairies in the state of MS is an honor that they hold dearly. They sell milk, cheese, soap and lotions from goat milk.
LMH Farm & Soap Co. is a small farm in Jackson, Mississippi, where they raise ADGA Nigerian Dwarf dairy goats and turn it into skin care products and goat milk soap. They personally handcraft each product in small batches to ensure quality, safety, and consistency.
Mauthe Farms, LLC is a 3rd and 4th generation dairy farm owned and operated. They strive to deliver fresh wholesome dairy products to businesses and consumers in Louisiana and Mississippi. Their milk is only pasteurized NOT homogenized as most store-bought milk is and comes from cows that are grass grazed.
Popwell Dairy, located in Tylertown, MS, has been in the dairy business for three generations. They have around 220 head of dairy cattle and produce about 20,000 lbs. of milk every two days.
Rancher's Pride Meat Company, LLC is a family owned and operated business with a mission to support local farmers and to provide the community with high quality products. Rancher's Pride was established in response to a desire to promote agriculture not just at their home, but share it with the community.
Mississippians, show your appreciation for local farmers during #DairyMonth and #ShopLocal!
Sources: thedairyalliance.com