Happy National Catfish Month!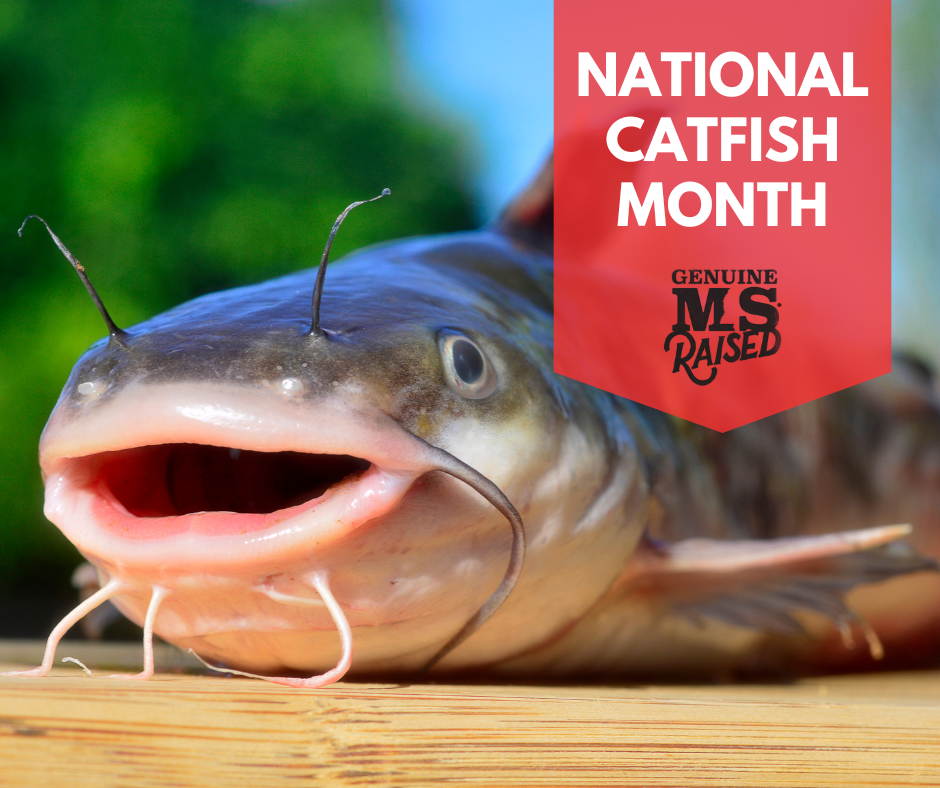 ---
Did you know that in 2022:
Mississippi is ranked #1 in Catfish production.
Mississippi has 205 catfish operations.
There were 34,100 acres across the state that were used for catfish production.
Production value was $258 Million.
---
The Genuine MS Program has 3 Raised members who offer Mississippi catfish!
Delta Pride Catfish, located in Isola, produces whole fish, fillets, nuggets, strips, and steaks. Fish farming is a scientific operation. Their water is continuously monitored to ensure that it meets Delta Pride's strict standards that produce the best tasting catfish. Delta Pride fish are fed a consistent diet of grain pellets made of soybeans and corn. This exceptional diet and surface feeding habit account for the mild flavor of Delta Pride Catfish. You can learn more about them on their website, deltapride.com.
Heartland Catfish Company, located in Itta Bena, produces whole catfish, fillets, steaks, nuggets, strips, and hushpuppies. As a family-owned operation built on a legacy of core values, Heartland Catfish Company is dedicated to producing the freshest, highest-quality catfish products with the best customer service and the best value. Learn more about them on their website, heartlandcatfish.com.
Simmons Farm Raised Catfish, located in Yazoo City, produces whole catfish, fillets, cuts, nuggets, steaks, delacata, and breading products. At Simmons, one company—one family—controls every aspect of production, from ponds through processing through delivery on our fleet of trucks. Simmons' quality standards mean that fish from every pond are flavor tested once a day for three days before harvest. Learn more about them on their website at simmonscatfish.com.
Choosing between these 3 members seems difficult, but we know that you'll be given quality service with quality products no matter the member you choose to try first! Happy fishing!
Sources: MSU Extension Services