Happy National Beef Month!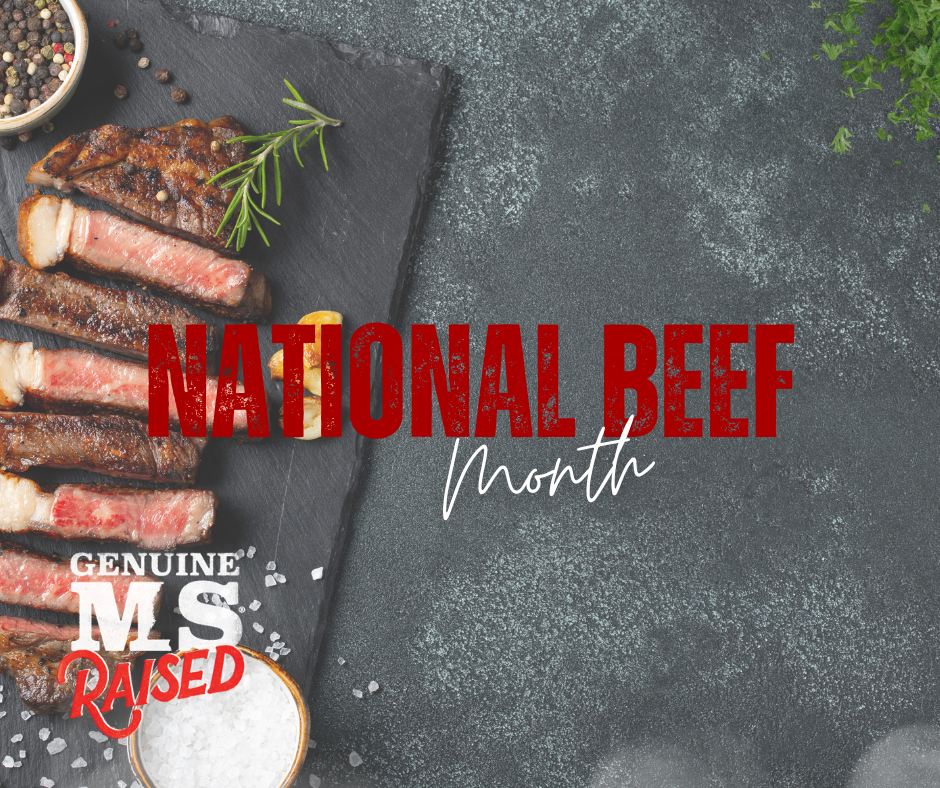 May is National Beef Month!
Did you know that Beef is the largest agriculture industry in the US with production totaling 27.9 million pounds in 2021? There are 91.9 million head of cattle in the US. 91.9 million cattle that must be cared for daily, 365 days a year. Long days and longer nights for our farmers who work tirelessly to help provide us with local products.
National Beef Month is a time to show our appreciation for the cattle ranchers who rise before the sun each day to provide food for the world. Mississippi agriculture has survived a global pandemic, natural disasters, and many more obstacles; our farmers have continued to provide for our state through selling their local beef, produce, and products. Now more than ever, it is important to shop locally so we can continue to support local farmers and families to keep Mississippi's economy thriving.
You can celebrate this month by visiting one of our Genuine MS® Raised members to purchase local Mississippi beef straight from a Mississippi farm to your table! We have over 40 Mississippi Farms you can support all around our great Magnolia state!
Click the link below for a list of our Raised members!
Raised Archives – Genuine MississippiGenuine Mississippi (genuinems.com)
Sources: Celebrating American Cattle Ranchers – Beef Month | AgAmerica