Genuine MS® at the Mid-South Farm and Gin Show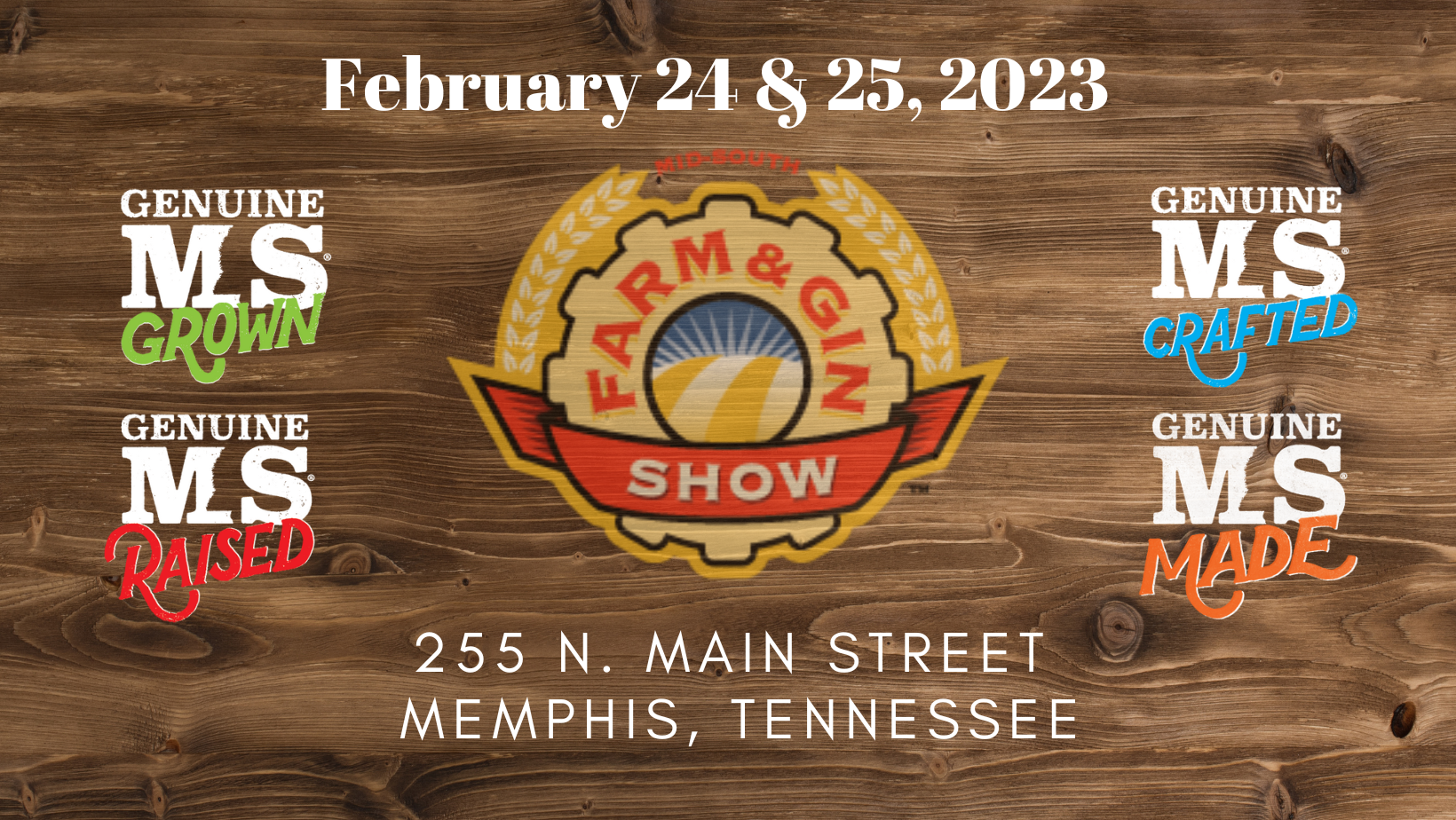 Genuine MS® is on its way to Memphis, Tenn., for the Mid-South Farm and Gin Show on February 24th and 25th. Stop by and see us Friday, February 24 – 9:00 am – 5:00 pm and Saturday, February 25 – 9:00 am – 4:30 pm at the Renasant Convention Center. Our booth number is 3905, and will be on the 2nd level between MirTech Harvest Center and German Roasted Nuts!
We are so excited to be a part of this Show. It features exhibitors from across the U.S. displaying new equipment and machinery, cutting-edge technology, and a myriad of products and services, representing all major Mid-South crops. The show, one of the first of the season, features new machinery and equipment, educational exhibits, and exhibitors showcasing products and services that can help farmers improve efficiency and increase profitability.  The Mid-South Farm and Gin Show brings in an estimated 30,000 people over two days, so make sure you don't miss out on coming to this huge event! Genuine MS® will have a booth with a variety of products including Grumpy Man Salsa, Crop-to-Pop Popcorn, Ganna's Candles, Honestly Beef, Etta B pottery, and much more!  Genuine MS® is thrilled to educate more people about the Grown, Raised, Crafted, and Made in Mississippi products.