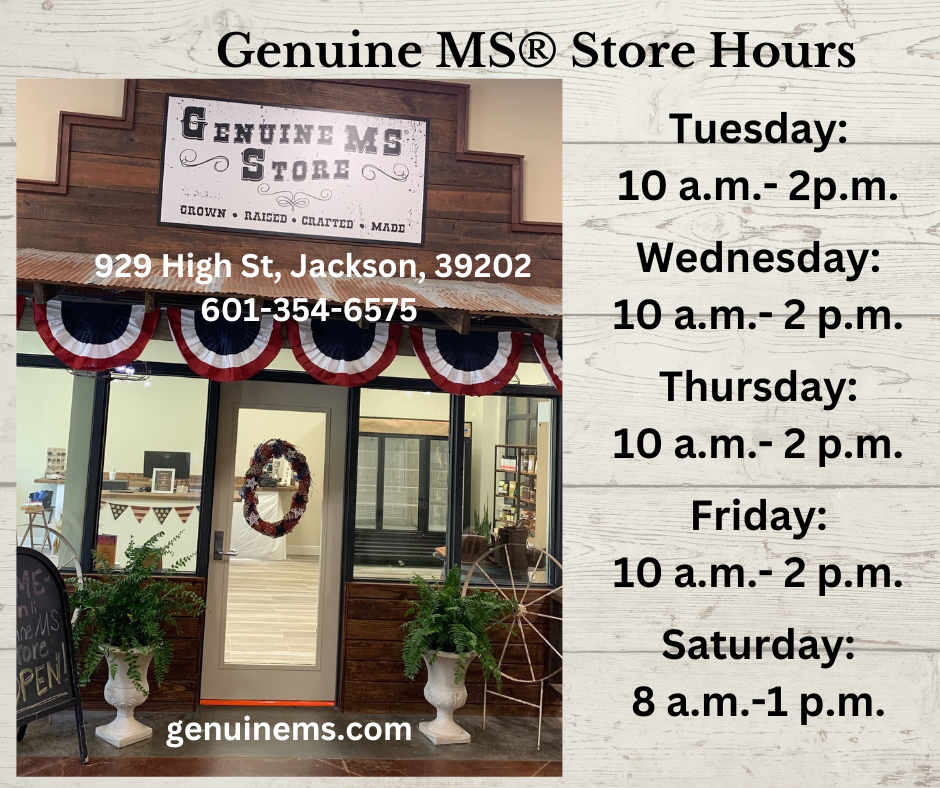 Our Genuine MS® customers were so good to us in 2022 that we have decided that they need some extra time to shop local! We are extending our hours to Tuesday – Friday 10:00 a.m. – 2:00 p.m. and Saturdays 8:00 a.m. – 1:00 p.m.
Our holiday gift boxes were a hit! Let's face it… it wasn't because we wrapped it in a box; it was because of the local Mississippi products that were in them! We had several customers come and purchase a holiday box or make their own to give to someone out of state, or even the country, to show off how great of a state Mississippi is. With that being said, we are going to continue to offer them throughout the year! They would be great for an anniversary, a birthday gift, a thank you, or a just because gift! Choose what's in the box for a thoughtful gift for that special someone or come buy a pre-packed box with a variety of  Genuine MS® products if you are unsure on what to gift. There are four different options to select from. The Griller for the guy that loves being around the grill; the MOJO for the tea or coffee lover; the Snack Pack for something sweet, savory, and salty; or the Sampler that has a little bit of everything!
We are proud of the Grown, Raised, Crafted, and Made products that we promote, and we look forward to the new members and new products that 2023 will bring!  In 2023, we will be focusing on highlighting our members and their products to help more Mississippians learn what might be going on right in their hometown!