We are a small vegetable farm in Edwards, MS. We grow many different products without pesticides or herbicides. We grow naturally. We also have jellies, jams, squash relish, pepper sauce and salsa.
What Makes Our Products Great?
We grow it here in the dirt just like it was done 100 years ago. We take pride in what we grow.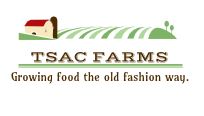 Some of our products are seasonal.
April - November
Locations
Here are a few locations where you can find our products.
6068 Adams Station Rd, Edwards, MS, USA